Winter 2016 - As VP of RISD STEAM
I worked alongside Lillian Kreiger BFA ID to hold an event at the Providence Children's Museum which would be open to the public. As project manager coordinated timing, meeting events, volunteer scheduling, content creation and documentation, and experience in bringing together people who want to learn and create engaging moments.
Anthony Peer (Vice - President of RISD S.T.E.A.M.) and I gave a presentation to 14 PCM staff and AmeriCorps volunteers. The presentation included a description of what S.T.E.A.M. is and why we believe it to be important. I followed up with examples that I knew of from my experience in Biomimicry, RISD Nature Lab, RISD Mars Rover Team, and several other organizations. Anthony Peer followed my S.T.E.A.M. overview with an introduction to what RISD's S.T.E.A.M. club does specifically, and went over several projects he had been a part of. We then concluded our 40 minute presentation with 20 minutes of Q&A - Lillian Kreiger
Lillian Krieger (RISD ID '16), the Community Liaison for RISD and the Providence Children's Museum, approached the team with the interest of introducing STEAM to museum visitors. We brainstormed ideas on how to start conversations around the "A" in STEAM to show people the advantage of integrating art and design into other disciplines
The event at the Providence Children's Museum was undeniably successful. So many children wanted to engage in our activity that we were constantly breaking down previous creations for parts to add to new inventions. It was encouraging having parents come up to STEAM members and sharing stories about their artistically-gifted children or just asking general questions about STEAM. We definitely had a blast during our event and look forward to continuing our partnership with the Providence Children's Museum - Jane Chang
Cas Holman - Associate Professor of Industrial Design designed the RigamagJig system being used at PCM.
During this event we needed to provide proper set-up children to invent with a large-scale building kit called RigaMaJig, layout a schedule for planned activities, and develop pamphlets to promote RISD STEAM done by Jane Chang.
Exploring the Senses Through Biomimicry
How could future tools allow our species to explore through the use of technology and visualize our environment in the same way that animals do? In applying the knowledge gained from observing the extra sensory tools that a Star-nosed Mole has for touch, or a Northern Long Eared bat has with echo location, we explored through model making how to creatively enhance our own senses. Some of the students developed extra long nostrils for picking up minute smells, or gloves that enabled them to feel through through the dark using echolocation. In opening up a conversation through making, the students were able to explore the endless possibilities that can come through further technological advancements using biomimicry.
2014 - 2015 RISD Bio-STEAM : Project Manager
This avian focused project came out of an earlier 3hr Nest Building Workshop for BioSTEAM, developed for college students wanting to learn more about birding, as well as participate in a STEAM project together with students from both Brown and RISD.
Avian Architecture is essentially a look into the construction of a bird's nest. In looking at the materials, process, and nesting behaviors of different species of birds as a component in design, we can better understand how birds adapt their nests to according to behavioral, territorial, environmental changes and human inflicted damages upon their environment. This consisted of two separate days of material gathering and construction phases in which the students where provided a materials booklet containing information regarded all manner of nesting habits in differing bird species.
2015 - Bio STEAM Mushroom Hunt
STEAM Catalogue write up by Jonelle Ahiligwo
"In October 2015, Brown and RISD bioSTEAM went on a mushroom hunt guided by southern New England mushroom hunters Ryan Bouchard and Emily Schmidt. There were 13 participants from both Brown and RISD. The day started off with a presentation by Ryan and Emily in the RISD Edna Lawrence Nature Lab. We learned the basics about mushrooms, mushroom hunting and safety ("When in doubt, throw it out!"). Afterwards, we drove to nearby Lincoln Woods and foraged for mushrooms, finding quite a variety of different mushrooms in a relatively small area: including purple, red, white, brown, shelf-like, and clustered. Ryan and Emily had never seen one of the mushrooms before. After an hour of tromping through the underbrush, we sat down for a small picnic. Ryan and Emily cooked up some 'chicken of the wood,' an orange edible polypore mushroom from the Laetiporus family. Delicious!" - Jonelle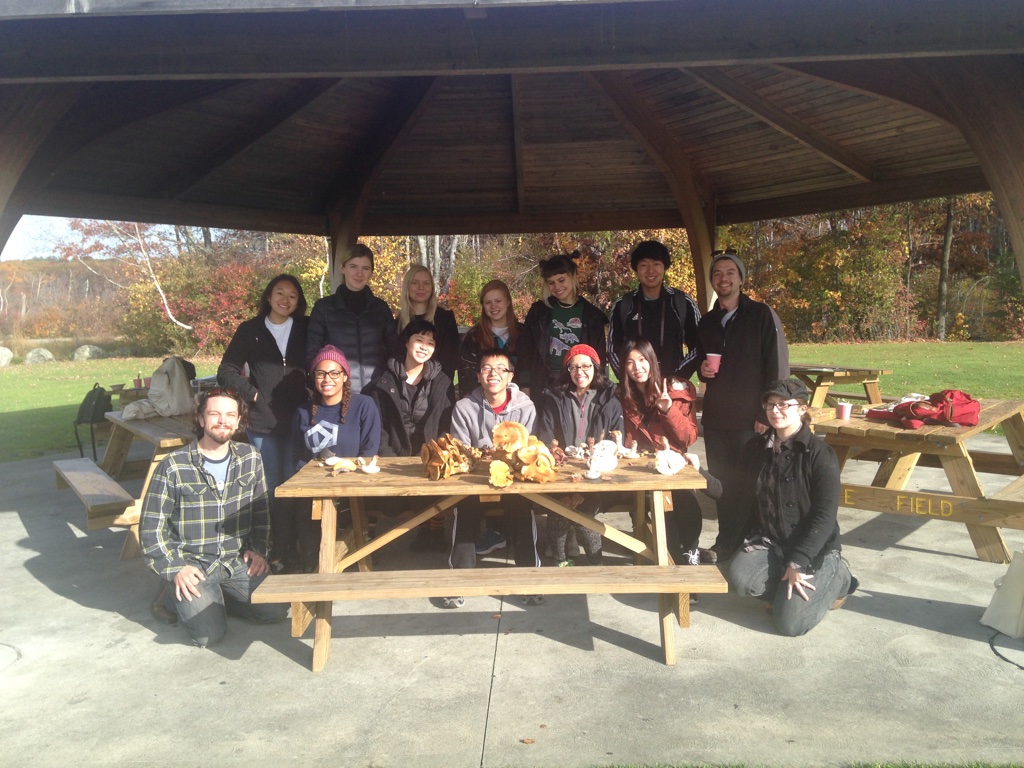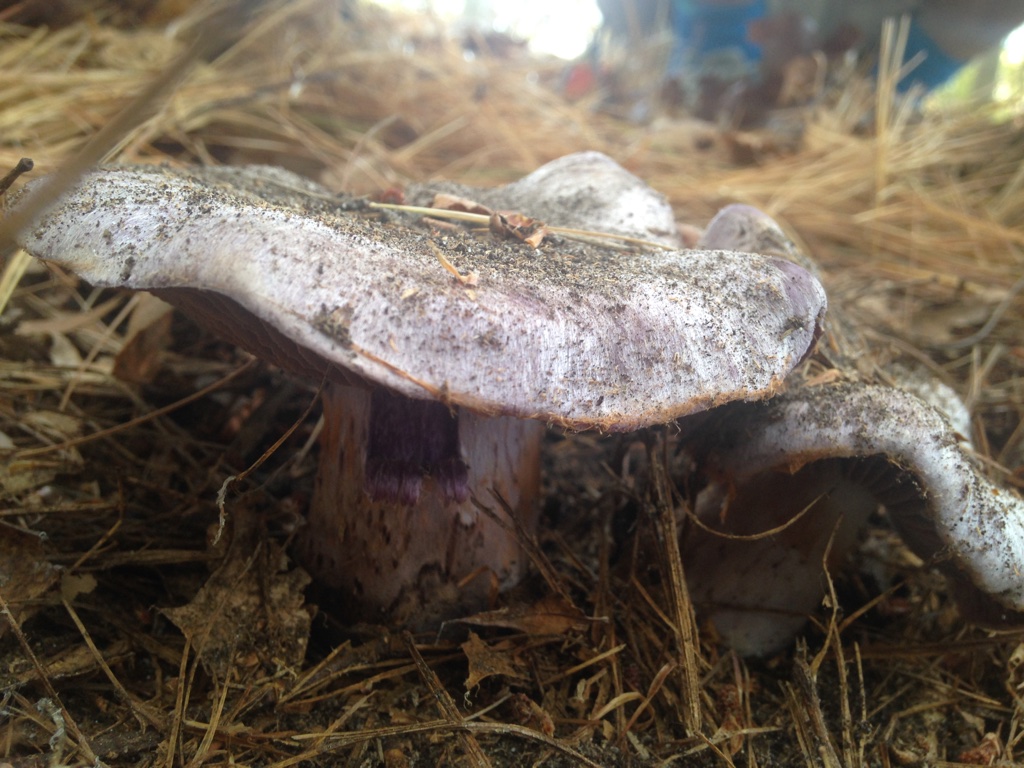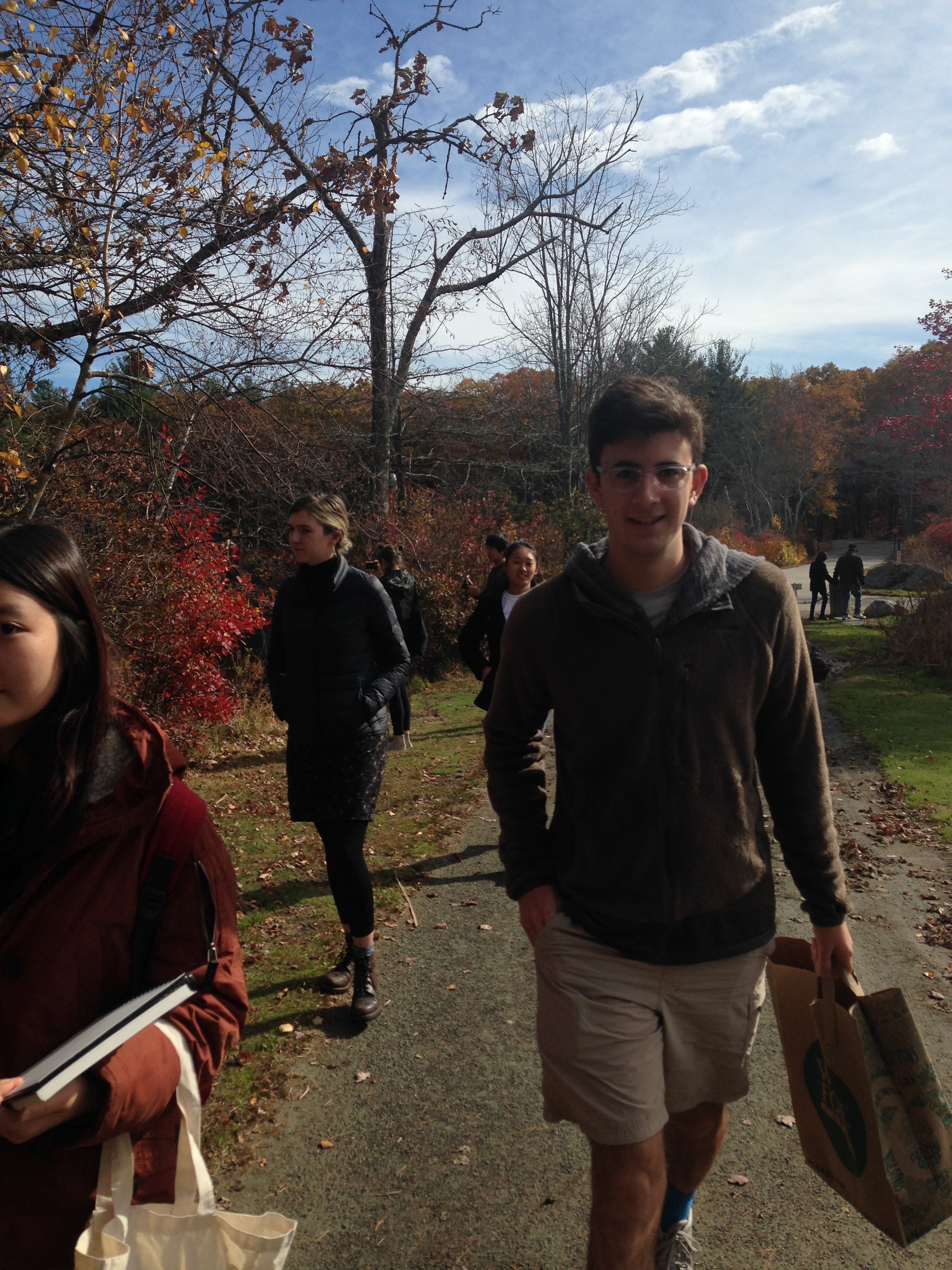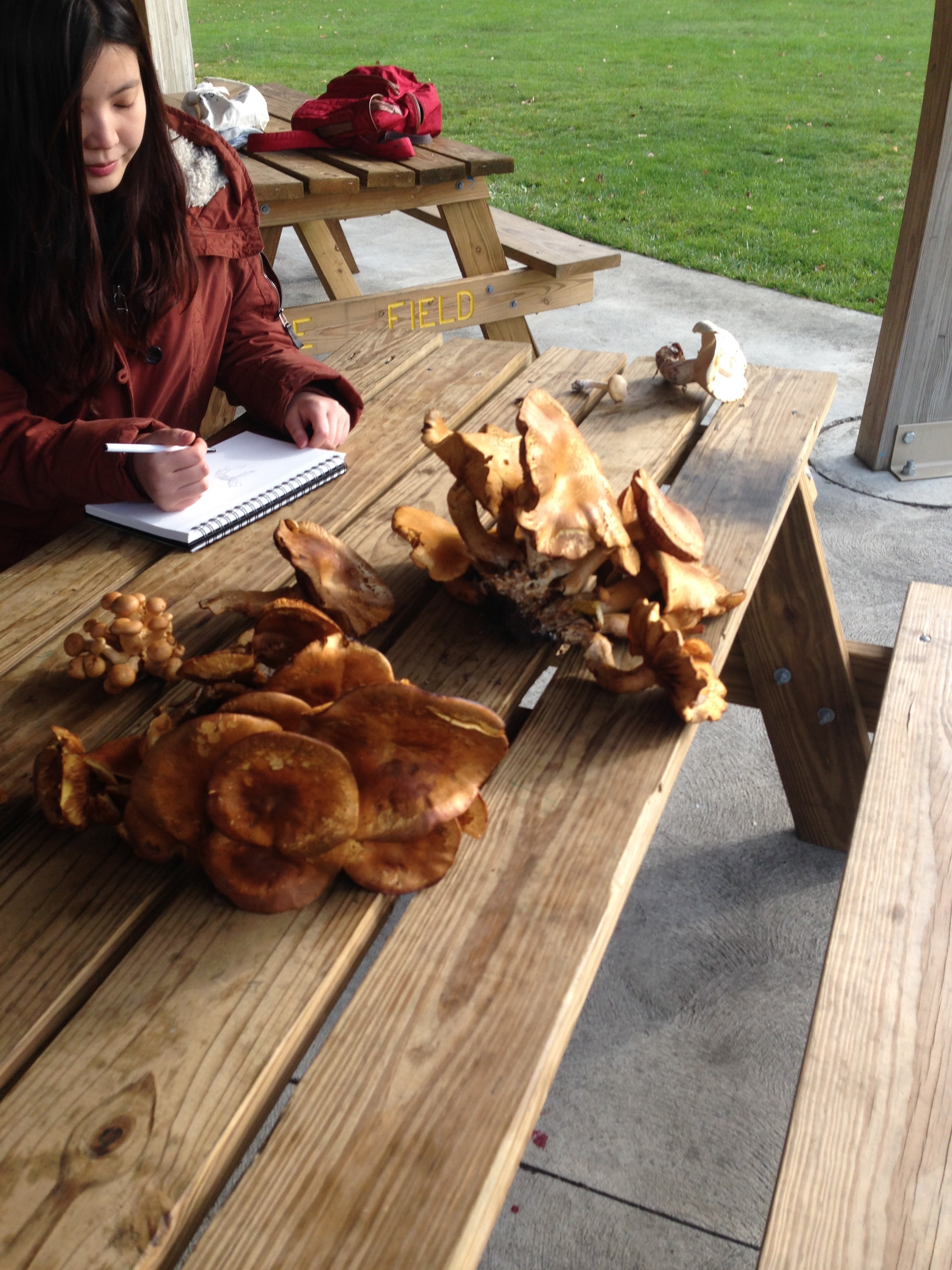 2016 - Kinder STEAM : Cooking Material - with Laurence Humier
Laurence Humier is a Belgian engineer by training, working as a designer in Milan. She debuted at international level in 2010, when one of her creations was included in the permanent collection of New York's Museum of Modern Art.
"By drawing on a designer's imagination, using a scientist's method in the manner of a chef, you can change a recipes ingredients to create new material. Flour and baby powder, sawdust and breadcrumbs can be mixed to the naked eyes. They look alike, but they do not act alike. Pour a drop of ink on various materials and observe. Beads of ink form on flour, ink stains form on whipped egg whites, ink bubbles form on oil. With the matter obtained, give shape to your ideas!"

- Laurence Humier
Laurence Humier introduces the students through a demonstration of how household cooking supplies can be used to make a self portrait.
Using different combinations of food dye, sugar, flour, and cornmeal, a self portrait is made by one of the 4th grade students using methods which introduce how all of these materials interact with one during Laurence Humiers' cooking material workshop.