DIY Consumer Electronics Kits
While developing concepts for new and emerging digital experiences I have built prototypes using Raspberry Pi and Arduino platforms.
Having to use an existing open-source tool such as Arduino.IO presented an interesting challenge in the development of a multi-use electronics kit.
Headphone frame + design came first.
This was due to number of needed components for a headphone within a DIY Kit would need to be between 8-14 parts.
Concept development : Speaker + Camera + Walkie - Talkie
Working with global manufacturers to develop a functions, and needed specifications layout.
Researching current trends and discerning the needs of a consumer using the micro bits styled electronics design brought me to a layout for each of the interchangeable kits for possible expansion through licensing, or development of an original brand.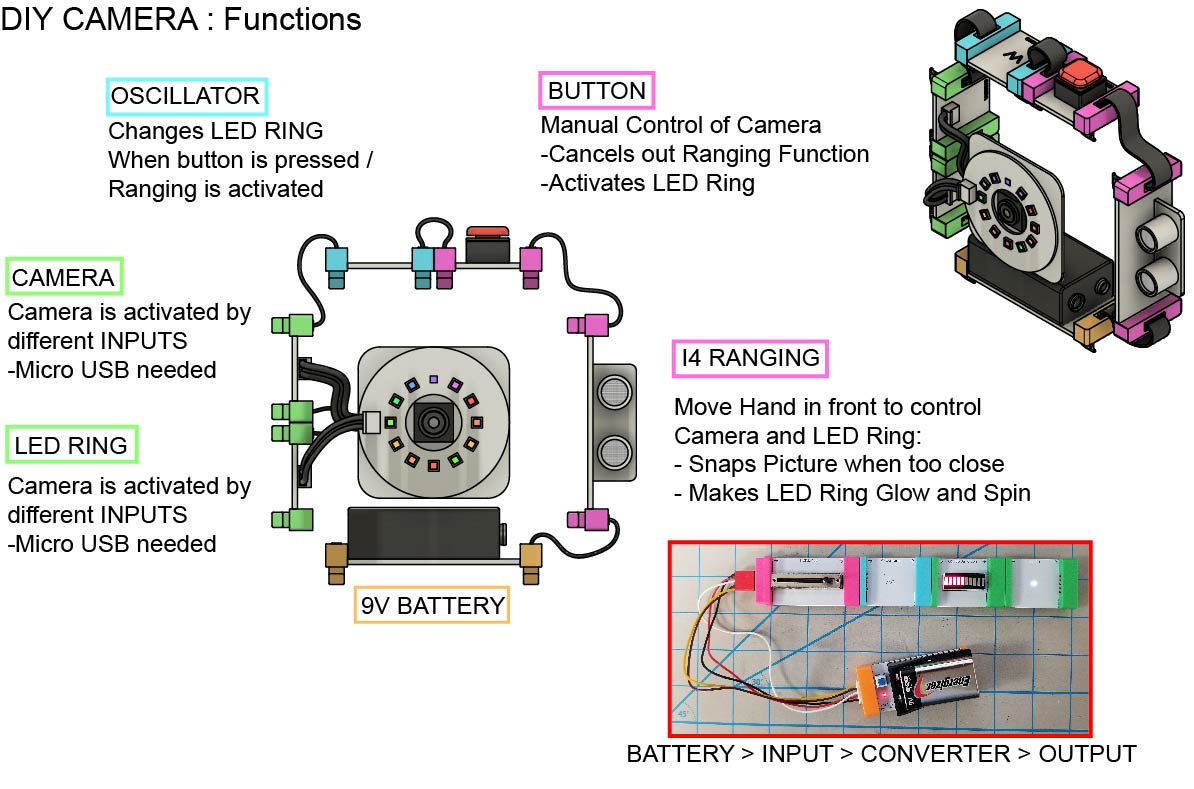 Create the working Prototype
Creating a shared experience - Safely - requires a working prototype.

Allows user feedback for the product's possible uses outside of intended use cases.

Further develop possible open-source opportunities to collaborate with development teams.

Creates digital infrastructure to apply existing tools.
Using open-source platforms to mock up working prototypes is a great tool for small development teams.
If you have some cash and a few hours for tutorials with Adafruit, it's worth the time spent before working with global manufacturers.
Using open-source assets as much as possible can increase workflow output, and allow greater access within a licensed product design market environment.